Inside the market, there are so many brands and companies who are manufacturing high-quality computer accessories and gaming products for the young generation.  In all such brand, we have the name of Logitech. Logitech is one of the most leading and well-known brands in offering the best computer devices and accessories that make your gaming experience incredible. Logitech is famous for their keyboards that are not just excellent in features but even budget-friendly too. Here we have a complete rundown list of some top and best Logitech keyboard for gamers! Let's have a look: 
Amazing Logitech K840
This is a top gaming keyboard for the gamers. It is quite affordable to purchase.  It is manufactured in collaboration with the Japanese switch giant Omron where it is purposely meant for the high-end boards finishing.  If you are searching for a gaming keyboard that is not just superior in its features but also affordable in prices, then this is the best option for you.  It has a fragile keypad that has printed lettering on it. It might wear off most of the time. But all in all, it's fantastic!
Logitech G513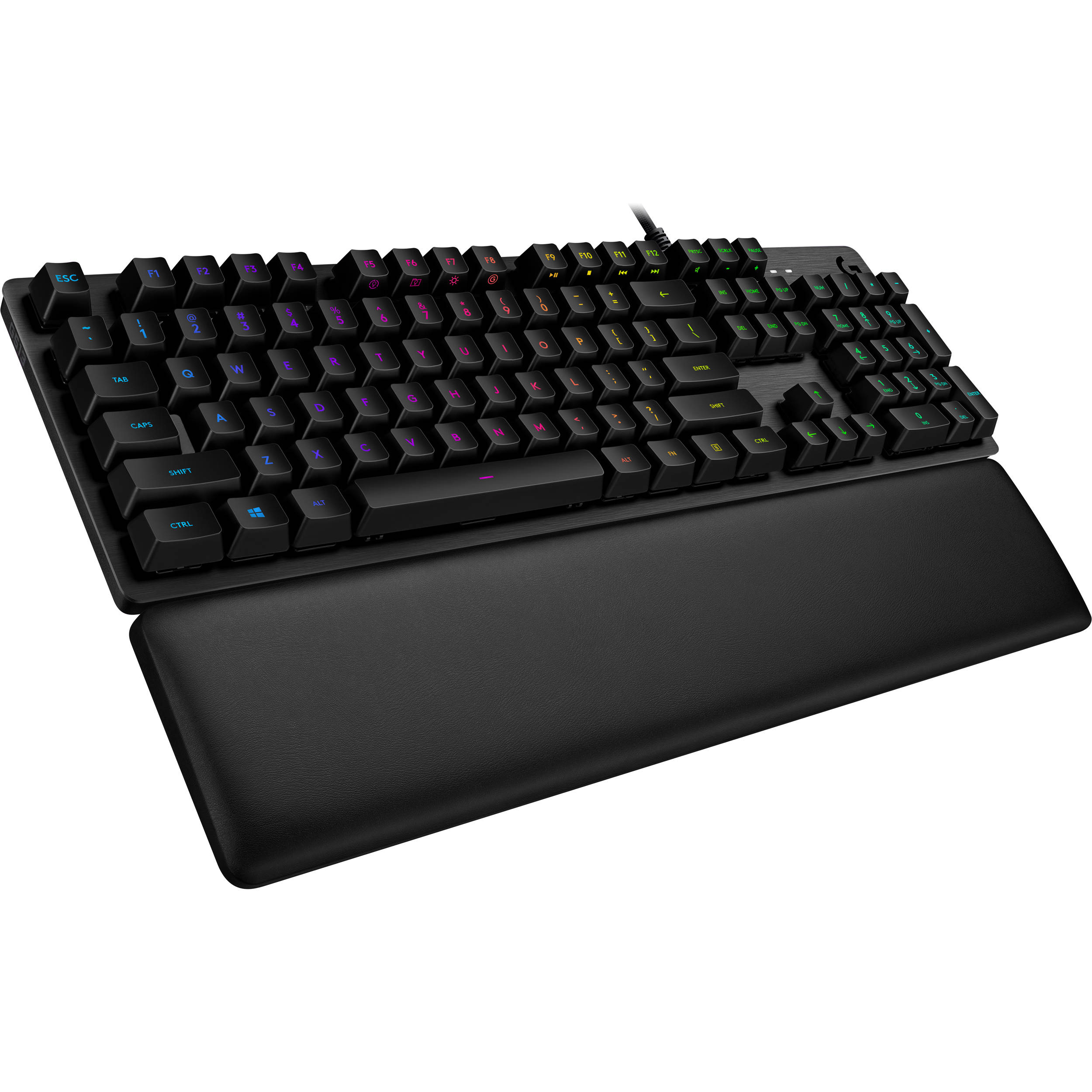 This Logitech keyboard can be purchased from Amazon at the price of just US$149.99.  It has brilliant features of key switches and offers impressive RGB lighting. It has no media keys in it. This keyboard is only meant for gaming. If you want to use it for typing purposes, then this is not the best option for you. Its main attraction is its Romer-G Linear switches that steal the whole show. Its brushed metal finishing is fantastic. In simple, it gives you the best gaming keyboard experience ever. 
Logitech G Pro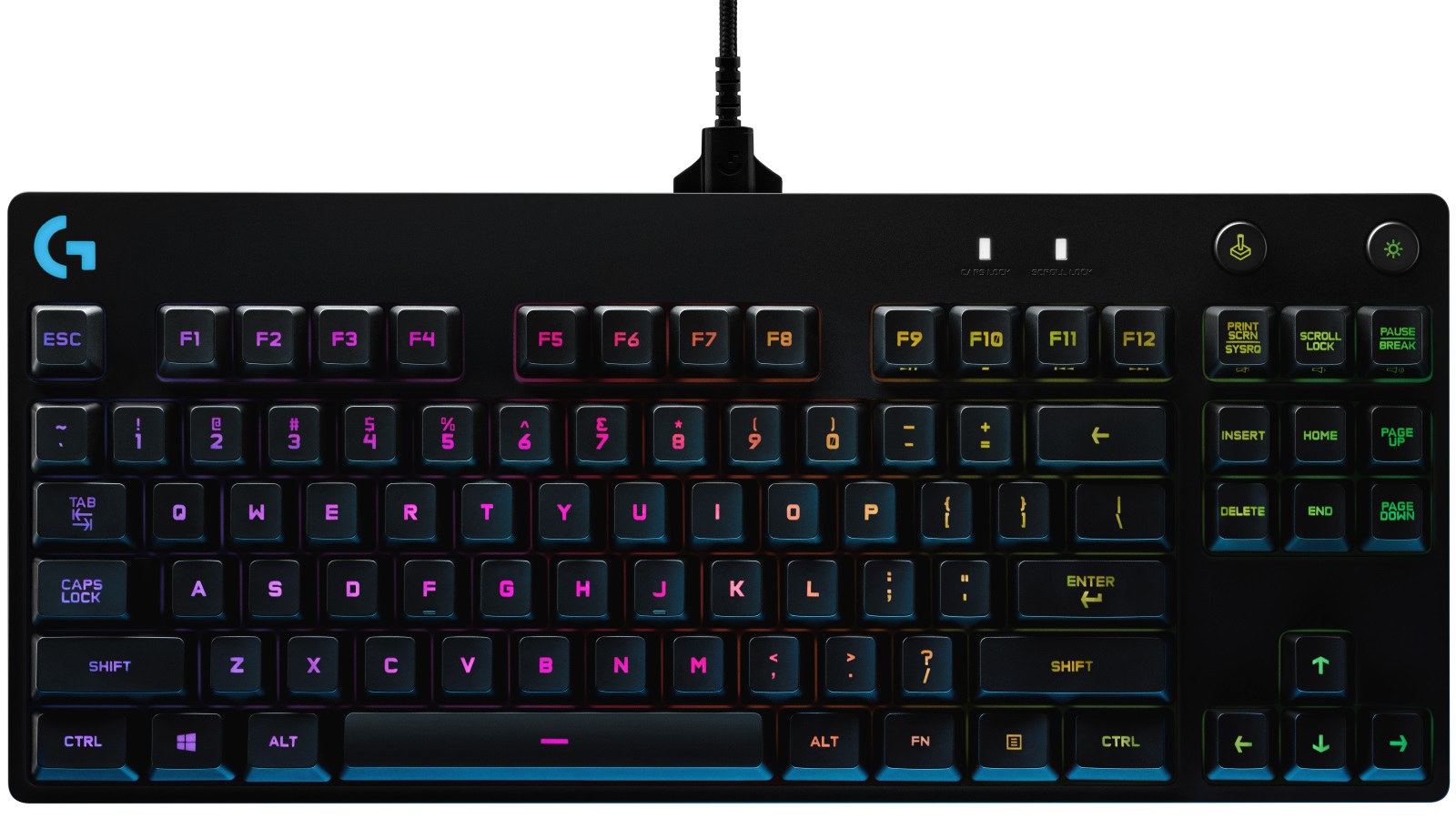 This keyboard is a top recommendation if you want a small-sized keyboard. Its dimension is around 14.2 x 6.0 x 1.4 inches. It has no extra buttons. Its sleek modern designing will make you fall in love with its beauty. It also has a detachable cord. The major drawback of this amazing keyboard is that it is high in price and it does not have any carrying case. It is robust and is colorful in design. It's tenkeyless peripheral makes you offer with the comfortable Romer-G mechanical switches all along with some colorful RGB backlighting.  You can even take it along with you on tour or travel purposes. 
Logitech G613
Next, on the list, we have Logitech G613! If you are looking for excellent gaming performance, with high battery life and useful wireless experience, then Logitech G613 is an ultimate option for you.  To improve the stability of the connection and its speed, the keyboard is offered with LightSpeed wireless technology. Its most important drawback is that it does not feature the backlight function.  It has a single set of AA batteries that can survive for around 18 months.
Additionally, it makes you offer with so many macros as well as the media button.  Its 2.4 GHz receiver is just compatible with both the platforms of Windows and macOS. It also has Bluetooth support that lets you get connected with the devices of Android and iOS quickly. All in all, it's our overall top pick!
Logitech K350
Lastly, we have Logitech K350! This is another cheap gaming keyboard on our list! This gaming keyboard is not just ideal for the gaming experience, but it is perfect for computing tasks. It is a complete Windows-compatible keyboard that has all the essential features in it. It has different shortcut keys and media keys in it. Its shortcut keys have made it one of the most top-recommended keyboards in the market. 
It gives you a comfortable experience of typing during long gaming sessions. It is not just functional but stylish too. It comes with a pair of AA batteries that can survive for around three years.  The connectivity of keyboard is made possible through the 2.4 GHz Unifying receiver which you can plug in your USB port easily. If you already have some Logitech mouse or keyboard with you, you can also connect it with a similar receiver. It is not accompanied by any Bluetooth or any wired connection options. 
Final Verdict: 
Well after checking out all the Logitech keyboards for gaming, for me this brand is definitely one of the top most popular brands to purchase high quality computer accessories. The keyboards which we discussed for you are not just excellent in features but they are durable in their quality and bring an extra spice in your gaming experience. 
So which one of these Logitech keyboards is your favorite one?