With the robust growth and advancement in technology, the trends are changing as well. There was a time when only desk computers were designed which eventually changed in to laptops and notebooks.
Even though, using a laptop is a lot convenient that a computer. You can carry it anywhere and use it wherever you want. Since, it is a lot more convenient and easy to handle, therefore several companies are manufacturing different models of laptops every now and then.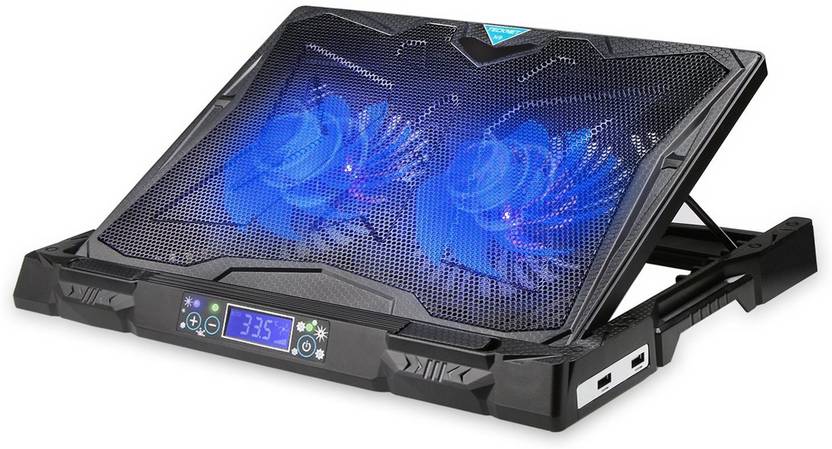 However, there is an issue. The laptops tend to overheat rapidly for which one might need a laptop cooling pad. There are tons of laptop cooling pads out there some of which are listed below. Have a look.
Havit Slim Portable Laptop Cooling Pad:
No matter how long you've been using your laptop, the Havit Slim Portable Laptop Cooling Pad is certainly the best. It is compatible with 15 to 16 inch laptops and also has a multiple built-in USB ports which allow you to connect several devices at the same time. The low-level inner fan voices prevent the cooling pad from disturbing you while you're busy working. Moreover, the three 100mm fans are highlighted by the LED lights which gives it an aesthetic look. So, whenever you are looking for the best cooling pad, then this is the one you should definitely get.
TECKNET N5 Laptop Cooling Pad:
If you use your laptop for long hours without a break, then TECKNET N5 laptop cooling pad is the one for you. You can use the laptop with an array of laptops ranging from 12 inches to 16 inches. Along with its metal mesh support there is an anti-skid base which provides steadiness on any kind of surface. The best thing about the cooling pad are the 110 mm fans which provide optimal cooling temperatures making your laptop perfect for long-term use. This is definitely the cooling pad you should get.
KOOTEK Laptop Cooling Pad:
The KOOTEK laptop cooling pad is compatible with the laptops of size 12 to 17 inches. This indicates that the cooling pad is compatible with a variety of different laptops. It also consists of a dual hub USB port which means you can connect multiple devices at the same time. The pad consists of a single 5.9 inch fan and four other 2.76 mini fans to keep your device at an appropriate temperatures. Moreover, the ergonomic design and adjustable height makes it easier to use as well. This lightweight (2.52 pounds) laptop cooling pad will certainly make your like easy. So, anyone looking for a cooling pad, this is the one you should go for.
So, if you spend most of the time on laptops and have an issue of overheating laptop, then getting a cooling pad is definitely the best option.
These are some of the finest laptop cooling pads perfect to keep your laptop at an optimal temperature. So, don't wait any longer and get the cooling pads which actually work. Make sure you get one of the mentioned above.
For more informative articles stay connected.