Since our childhood, we always look for some best portable gaming system and love to play games on it. In the start, when the technology was not advanced, simple portable gaming consoles were available. They have few games installed on it, and the games were played in black and white mode. However, things become advance with time. Here comes the new, coloured, portable, and advanced gaming system called Nintendo. 
Nintendo 3D was launched on 26 February 2011 and introduced to the people in Japan and other parts of the world. However, after the six months of the introduction of Nintendo 3D to the public, its price begins to drop. One can say that Nintendo was not successful at all, initially. For Nintendo's survival, the manufacturer keeps working gradually to made advancement in its feature and technology, and hence, they succeed. 
In this article, we will highlight the best 3D emulators for your PC and android system that helps a person to play Nintendo games on their tablets, mobile phones, and PC. The good news is that it did not require any change in settings. Read the article till the end to get information about five best 3D emulators for Nintendo games.
NeonDS (for Windows)
Sometimes we miss old games that we are used to playing in our childhood, and that is not supported by our systems now. So, how one can play these old games to refresh his memory? Do not worry; Nintendo successfully brings a solution to this problem. Neon DS or NintendoDS is an emulator made especially for windows that allows a gamer to play old commercial games on their personal computers.  
NeonDS is the real face of innovation, technology, and attraction that allows a person to play dozen of exciting games on their windows. , this emulator makes it possible to enjoy a gaming experience on our computers. 
The good thing about this emulator is that it is portable and offer two screens for playing in which one screen is a touch screen. One can play while pressing the buttons on keyboard and movement will show up onto the monitor screen.
nds4droid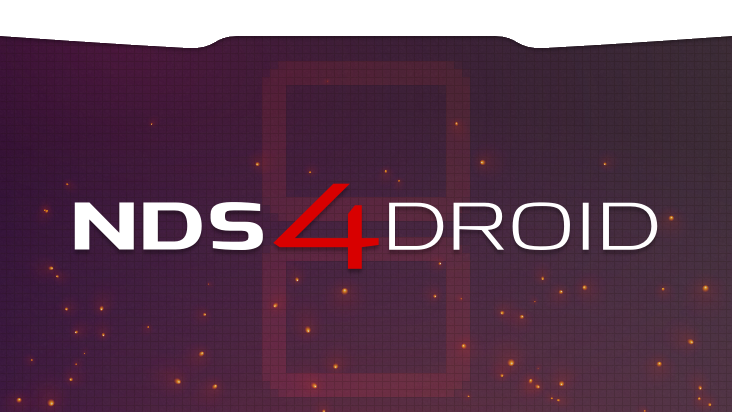 Are you looking up for some free but good stuff? Nds4droid is entirely free Nintendo DS emulator that you are looking for. However, this emulator is still not advanced enough, but this can offer some useful features. For example, you can use the features to save states and the sound. Nds4droid also supports other gaming consoles like the OUYA game console.
As we said earlier that the best thing for any user is to get the open free source of Nds4droid application. It means that any person can download it without paying a single penny. There is no need to change its code as well. 
Nds4droid supports video games to some extent due to its limitations. Several games run perfectly with this emulator while some cause a problem when you play them because the emulator does not support them. For example, the game called Final Fantasy IV works smoothly. 
In short, Nds4droid is an efficient and robust emulator that supports Nintendo DS games. Indeed, it does not support the full gaming menu, but still, it is good to use.
Citra 3Ds Emulator For Windows
No matter what your operating system is, there is a solution to every gaming-related problems. If you want to play a game that is not supported by your system, try to play it by using emulators. Citra 3ds is another amazing emulator that allows a person to play games on different operating systems like Windows, Linux, Mac OS X, and others. 
The good thing about Citra 3Ds is that it offers more features as compared to other emulators in the market. It has better picture graphics that shows image closet to the real setting. Citra 3ds gaming speed and accuracy is excellent, which allows positive gaming experience, but it's not as good as it should be. However, they are still working on improving accuracy. 
Drastic 3ds Emulator for Android
When it comes to gaming, the most important thing for a gamer is the speed of a gaming console. Game fun begins when you play with high speed without any distortion or loading. Are you searching for some fast emulator for your android? Drastic 3ds is one of the fastest Nintendo game emulators that play games at full speed on your system. 
How one can ignore the graphics and picture quality with the fastest speed when it has come to gaming. Drastic 3ds offer the best graphics and enhance the quality as compared to other emulators by two times. It helps people to enjoy their gaming experience. The fastest speed, 3D graphics, and quality pictures build an urge to win a game. 
No matter how challenging or popular your game is, it helps to play with ease. Drastic 3ds also works best on smartphones. Besides this, drastic 3ds offers multiple other features like fast-forwarding, screen layout customization, controller customization, google drive support, hardware and software controller support and much more.
3DS emulator app for iOS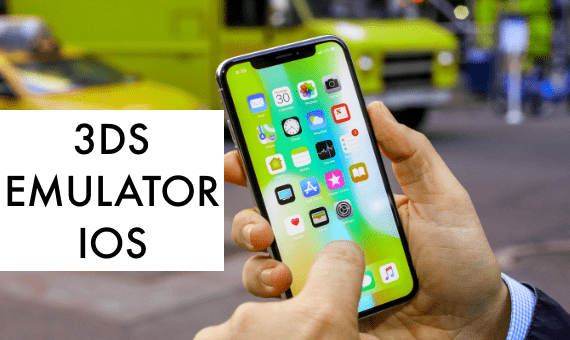 We talked about many emulators that are developed to play games on an android system or windows. However, is there any emulator that allow playing games on Apple software? 
Yes, another Nintendo builds emulator called 3DS emulator is specially designed for Apple iOS 11.2, iOS 11.12 or IOS 11. To operate this emulator on the Apple iOS system, you did not have to go for jailbreak because it works independently without jailbreaking. This is because apple gives full access to Nintendo games for free playing. 
What is best about using a 3DS emulator on Apple? Most of you will be interested in getting an answer. Therefore, 3DS emulator, when running on the Apple iOS system, it gives the same experience as games played on mobile phones and computers by developing the same framework. There are no bugs and obstacles in 3DS emulator.